About me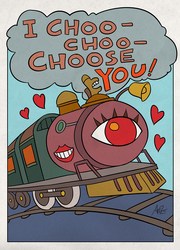 Hi to anyone who visits. I like Darkstalkers and Street Fighter. I'm also a fan of a lot of other games.
If you'd like help or need help with anything, please leave me a message on my talk page. We current have a few stub pages that could use more information. Currently I'm focusing on learning Wiki's Manual of Style. It'll take some time and you'll surely notice little changes around the wiki.
My work list
Add stuff to
Upcoming featured articles (ongoing)
Update navigation bar when needed
Stubs in general
Add artist and info to images
Clean up pages with redirect links to phase out old or unneeded redirects
Clean up
Rename pointless pages or images (ongoing)
House cleaning general
Categorize newer images, delete duplicates
Categorize pages
Templates, other
Add a game info box to each game page with info
Add additional media pages
My finished work
Categorized all images (As of April 2014)
Redesigned the front page and updated it (October 2013)
Categorized all pages (but Makai) (April 2014)
Front page cycle characters
All main characters
Dee (January)
Vampire Savior 2 (February)
Darkstalkers Resurrection (March)
Vampire Another Selection ~Unreleased Takes~
Marionette
Darkstalkers (series)
Night Warriors gallery (March 2014)
Random
Community content is available under
CC-BY-SA
unless otherwise noted.